Just because it looked pretty in the picture, I decided to make the Japalac Cocktail: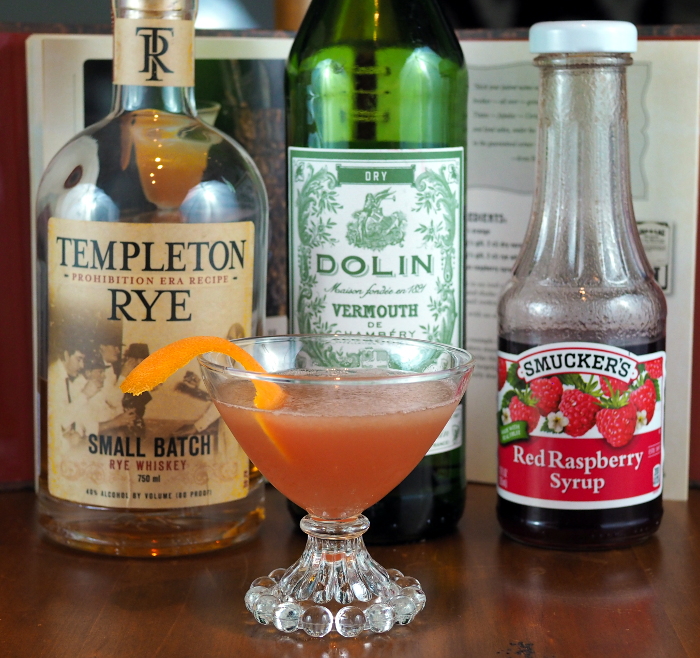 Juice of 1/4 orange
0.75 ounce dry vermouth
0.75 ounce rye whiskey
1 teaspoon raspberry syrup

Combine in an iced cocktail shaker, and shake and strain into a small cocktail glass. Garnish with an orange twist.
I liked this drink. It is slightly sweet due to the syrup but it complements the rye well.
In the tradition of pre-Prohibition-style cocktails, it is small, but as it was getting ready to snow half a foot (unusual for North Carolina) I didn't want a huge drink like the Vesper and so it was the perfect nightcap.
It is named after a tinted varnish produced by Glidden. It was first published in Albert Stevens Crockett's Old Waldorf Bar Days in 1931.
Rating: 4/5
Notes: I used Templeton Rye and my go-to dry vermouth, Dolin Blanc. The syrup is the Smuckers one recommended by Dr. Cocktail.