Here is another summer cocktail, Jasper's Rum Punch: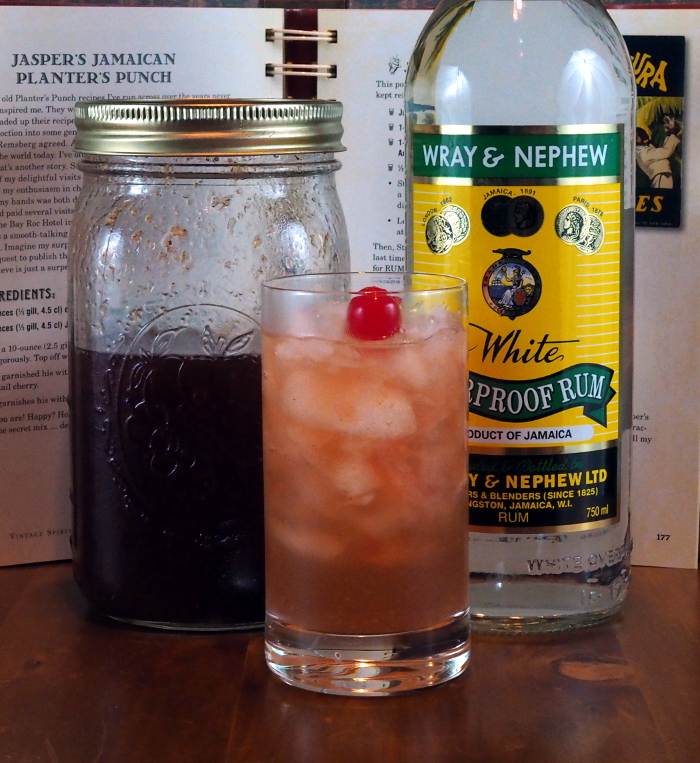 Stir with cracked ice in an 8-ounce highball glass. Garnish with a cherry.
Okay, so this doesn't seem much different than Jasper's Planter's Punch – the only change is a different rum. But, man does it really change the flavor.
I like the Planter's Punch but I loved this drink. Even though you are drinking 126-proof spirit, Jasper's mix mellows it out and I could drink a pitcher of this stuff.
I'm not suggesting that would be a good idea, but …
Andrea didn't care for it. She thought it was too strong, but if you like a little bite in your cocktails you'll like this one.
Rating: 5/5
Notes: You can't get Wray & Nephew White Overproof Rum in North Carolina, but I am blessed to have some good friends in Florida who are willing to mule it up here from Total Wine & More.