From Arnaud's Restaurant in New Orleans comes Arnaud's Special Cocktail: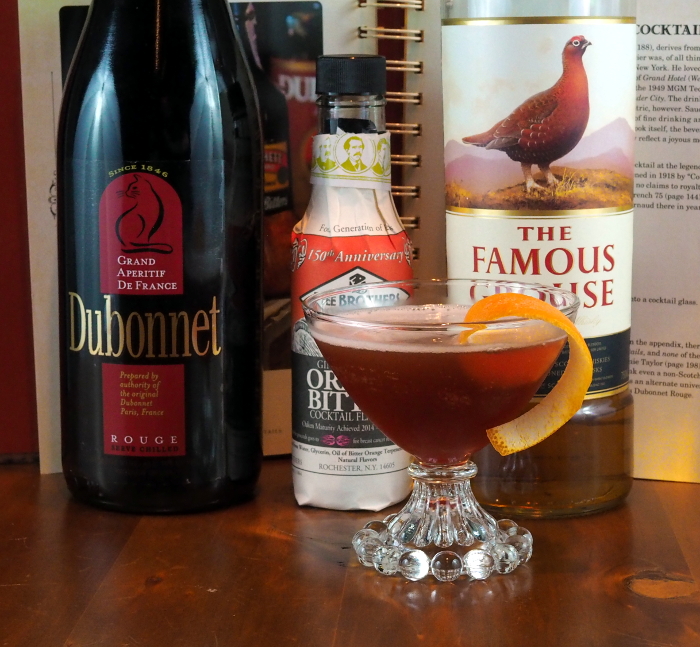 2 ounces Scotch
1 ounce Dubonnet Rouge
3 dashes oranges bitters

Shake in an iced cocktail shaker, and strain into a cocktail glass. Garnish with an orange twist.
This cocktail features an obscure apéritif called Dubonnet Rouge. I've been waiting to make cocktails with it since I've been running low on room in the refrigerator, and like vermouth I assume it should be kept chilled.
I found the history of Dubonnet to be fascinating. For a long time the only way to combat malaria was with quinine. Since quinine is very bitter, people went to lengths to find some way to make drinking it better. The British went with gin and tonic that contained quinine, and as might be expected, the French went with a wine based solution. Dubonnet was created in 1848 in response to a competition sponsored by the French government.
There are two varieties: Rouge and Blanc. I've been told to avoid the Blanc at all costs (the kindest thing I've read about it is that is it reminiscent of cat urine) but that the Rouge was considerably better. With that introduction I was pretty hesitant to try it, but I found that it has a pleasant taste, similar to a sweet dessert wine.
Speaking of the overly saccharine, check out this over the top Dubonnet ad from the 1980s featuring Pia Zadora:
Getting back to this drink, I found it to be just okay. I used my go-to mixing Scotch Famous Grouse and I really should have turned the page and seen that a stronger, peatier Scotch was recommended. Still, I enjoyed the Dubonnet and look forward to the other drinks that use it.
Rating: 3/5
Notes: As mentioned above, I used Famous Grouse for the Scotch. I took the opportunity to use my newly acquired Fee Brothers barrel aged orange bitters as they are most excellent. I acquired them from their shop in Rochester, NY, when I was there recently.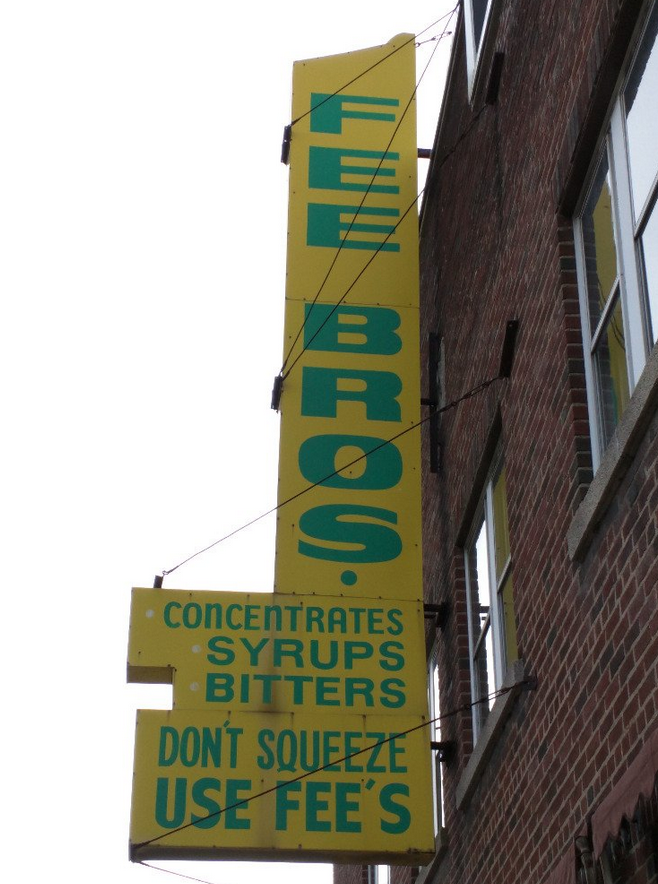 Arnaud's Special Cocktail