Featuring two obscure ingredients, here is the Blue Paradise: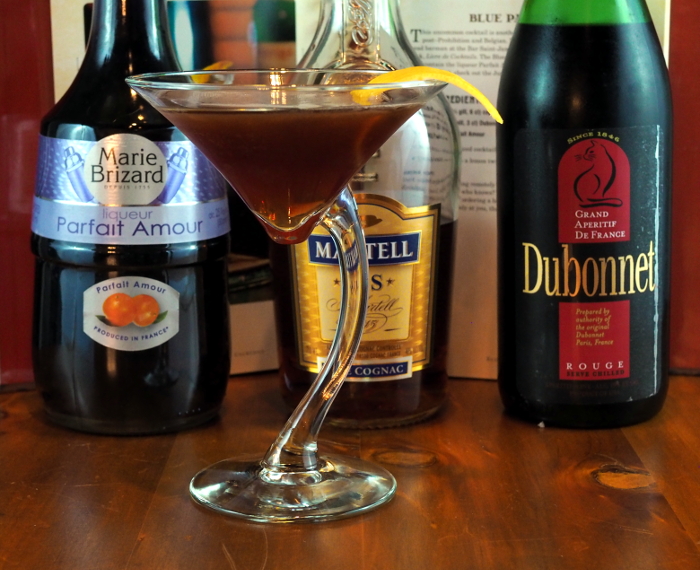 2 ounces cognac
1 ounce Dubonnet Rouge
4 dashes Parfait Amour

Shake in an iced cocktail shaker, and strain into a cocktail glass. Garnish with a lemon twist.
This cocktail features both Dubonnet Rouge, which I was introduced to in Arnaud's Special Cocktail and Parfait Amour, which was used in the Jupiter Cocktail. While this drink was invented in the late 1940s in Brussels, which is kind of modern, the use of these ingredients qualifies it as a vintage cocktail, and it is definitely forgotten.
I liked this drink, although I didn't really love it. It's a strong 3 or a weak 4, and since I don't give half marks it gets a 4. You can see where Dubonnet Rouge could replace sweet vermouth, and I might try it in some of my favorite drinks that call for it. The Parfait Amour adds a nice floral note to the whole thing. Note that there is nothing blue about it, so not sure why it's named Blue Paradise.
Rating: 4/5
Notes: I went with Martell cognac and Marie Brizard Parfait Amour.