Another Dubonnet drink, the Blackthorn Cocktail: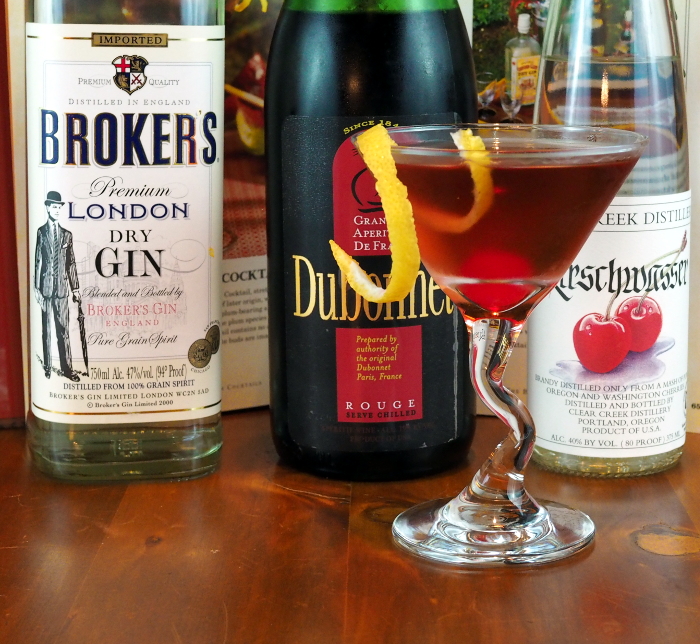 2.00 ounces gin
0.75 ounce Dubonnet Rouge
0.75 ounce kirschwasser

Stir in a mixing glass with ice, and strain into a cocktail glass. Garnish with a cocktail cherry and a lemon twist.
This is the third and last cocktail in the book to use Dubonnet Rouge, the first being Arnaud's Special Cocktail and the second being the Blue Paradise.
This is probably my favorite of the three, but then again how can you go wrong when gin and Dubonnet seems to be a favorite of the Queen. It's refreshing and not very sweet. The author notes that it is very similar to the Amarosa Cocktail with Dubonnet instead of amaro.
The name comes from a shrub called a "blackthorn" which produces plum-like fruit called "sloes" – most notably used to make "sloe gin". Although there is no sloe gin in this drink and I don't think it tastes like plum, it does have a reddish tint to the drink that could be reminiscent of sloe gin.
Rating: 4/5
Notes: I used my old standby Broker's gin and my artisanal Clear Creek kirschwasser.