Named after a private club in Kentucky, here is the Pendennis Cocktail: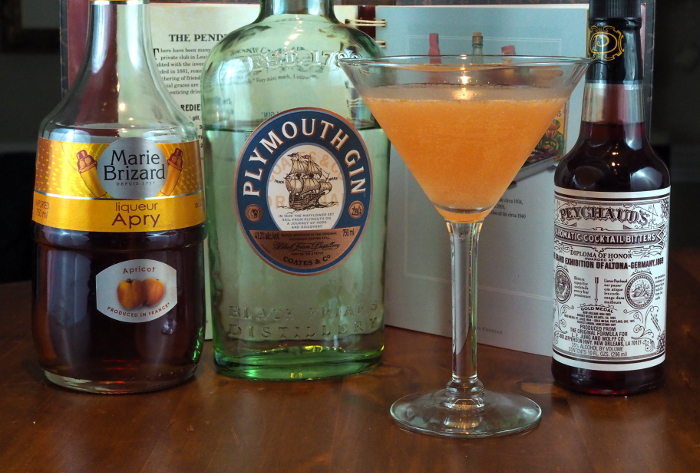 2 ounces gin
1 ounce apricot (some say peach) brandy
2-3 dashes Peychaud's bitters
3/4 ounce fresh lime juice

Shake in an iced cocktail shaker, and strain into a cocktail glass.
This drink caught my eye because I recent received a postcard from my friend Jonathan in England: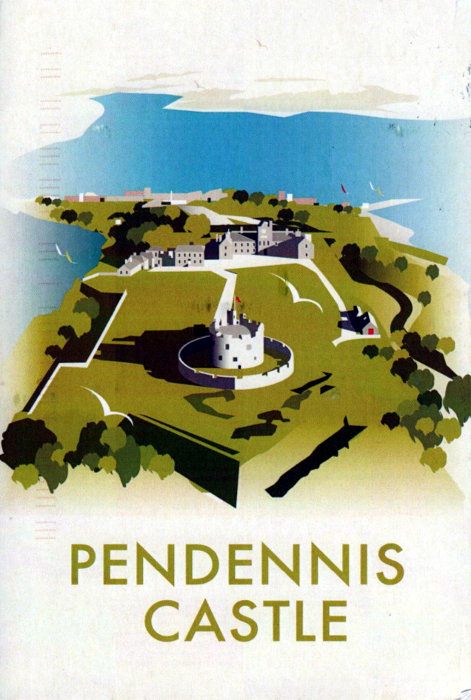 The word "Pendennis" seems slightly naughty to me, but in addition to the castle, it is also the title of a 19th century novel from which the club got its name. Dr. Cocktail states that the club is often erroneously credited with creating the Old Fashioned and while I trust his judgment on these things I am not sure who did actually call it the "Old Fashioned" first. I think it was just that it was one of the first whiskey cocktails so as time when on people just referred to it as an "old-fashioned whiskey cocktail" and then shortened it.
This drink, however, definitely has its provenance at the Pendennis Club and it is very, very tasty. I was surprised at how nice this drink was, since you wouldn't expect it from just the ingredients. I am eager to try the Death & Co. version which is much more elaborate. It uses the "Pendennis Mix" instead of straight apricot brandy, which adds in both simple syrup and peach brandy. I didn't have any peach brandy at the time so I didn't try it. I found the drink sweet enough without added sugar.
Rating: 5/5. This is a 5 by the slimmest of margins but, yes, I could easily have had two.
Notes: My go-to apricot brandy is Marie Brizard Apry and I used Plymouth Gin 'cause that is what Death and Co. recommends.