The nicest thing to happen between France and the US since the Statue of Liberty – the French 95: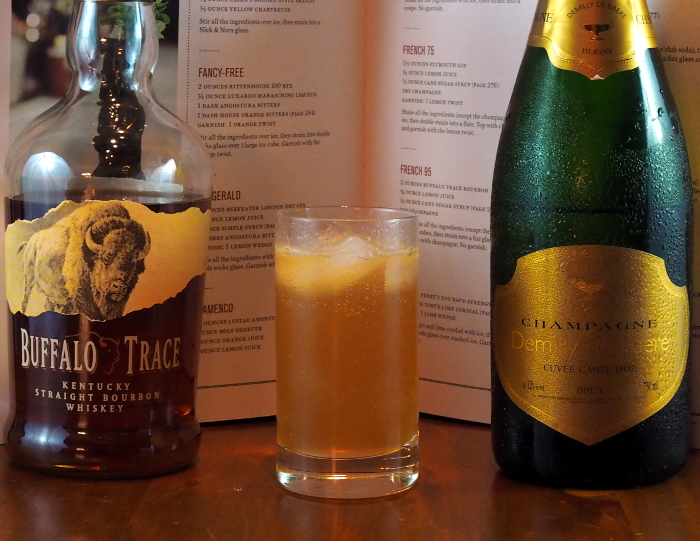 2.00 ounces Buffalo Trace bourbon
0.75 ounce lemon juice
0.50 ounce cane sugar syrup
Dry champagne

Short shake all the ingredients (except the champagne) with three ice cubes, then strain into a fizz glass with two ice cubes. Top with champagne. No garnish.
I came across this recipe in the Death & Co. book when I was making the French 75 for a New Year's party. I have a friend who really likes bourbon so I decided to make this for him.
I'm not sure why they jumped from 75 to 95 when naming it, but combining bourbon and champagne is a wonderful marriage. This is kind of like the Collins family of drinks with champagne added for fizz instead of soda.
Rating: 5/5.
Notes: I went with Buffalo Trace bourbon as that was the brand recommended by Death & Co. The Champagne was a non-vintage Demilly de Baere Cuvee Carte d'Or Brut that I had received as a gift.